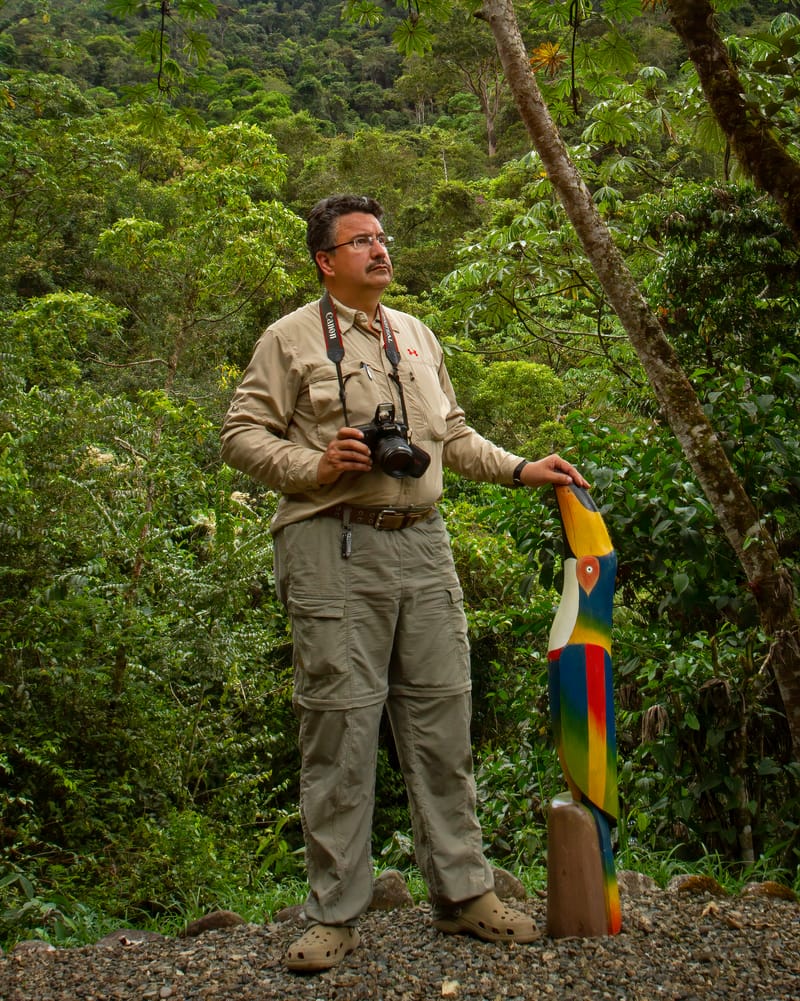 Tour Leader
I am a retired neurologist. However, my life-long passion has been studying hummingbirds.
During my regular job as a brain specialist, I was constantly confronted with pain, suffering, and in my patients. I needed the beauty, normalcy, and peacefulness of nature to balance my life and recharge my drained soul and resume helping my sick human fellows.
I love to travel to photograph hummingbirds, process the images in the digital darkroom, print, and exhibit, or post them for the public to enjoy.
I strive to freeze these flying jewels' action, show the feathers' delicate structures, the mesmerizing shimmering colors, capture the interesting acrobatic antics, their feisty behaviors, and combative personalities well as the fragile environment where they usually live.
Although I have not received a formal education in photography nor ornithology, I am a self-taught visual artist inspired by classic painters, gifted bird photographers, gear gurus, and unselfish you-tubers. Traveling all over the American continent looking for hummingbird species has allowed me to interact with people, to learn about habitats, geography, customs, e idiosyncrasies enriching my life experiences.
I also love to teach fellow photographers the techniques that have honed after years of practice. I am familiar with Canon cameras and lenses.
My upcoming coffee-table book, "Hummingbirds, a photographic affair," will display more than 200 different hummingbird species along with a travelogue of entertaining observations, anecdotes of habitats, people, and photographic tips.
Please join Daniel, Luis, and me in this hummingbird photography workshop.